Image Not Found.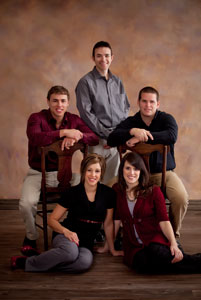 Edgy or

Elegant ?

Babies, Seniors, Family, Corporate, Wedding
Photography by Anna
Style
I strive to create fine art portraiture for each client. Whether Edgy or Elegant, I bring out the true personality of my model. Set in the heart of rural Wisconsin, I have an abundance of beautiful landscapes and stylish buildings that act as a great contrast to my models. Photography is a natural passion of mine and the art involved is exciting.
Sessions typically include about one hour of shooting time, though I may spend more time with clients when it works for them. Unlike many portrait studios, I will give clients the studio shoot but also let them play in their own backyards while creating quality, affordable portraits. The goal is to have a relaxed session that enables you to feel at ease and have fun.
Why "Pulse?"
I created this name to signify new life, a newborn's first beats, and a fresh take on portrait photography.
You Can Choose the Location
Let me follow you around at your home, in your backyard, in your tree house, through your favorite spots. Let me take you to my favorite spots.
Let's travel to locations near your home.
Let me show you my studio; spaces, props, backgrounds, my backyard in Weyauwega.
In Terms of Clothing
Solid colors work best. Stripes or loud patterns are distracting. Infants are most often photographed in nothing but their birthday suit. Think about a costume also. Is your boy a cowboy at heart? Is your little girl growing up to be the princess in the house or Ms. Fix-it? Jeans always work well for kids. Sun dresses are always beautiful on girls. Hats, blankets, and favorite toys are fun to work with. If more than one subject is being photographed make sure everyone is dressed similarly. If you are having difficulties give me a call.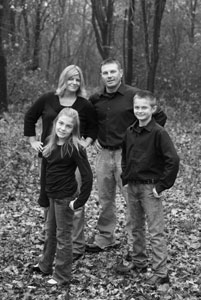 Terms
Your Session Fee must be paid at the shoot. You may pay by credit card, cash, or with a personal check payable to Pulse Photography.
Pulse Photography reserves the right to use any picture in any form such as, but not limited to the use in advertising, reproduction, and copyright. It is illegal to copy any images of Pulse Photography (whether purchased or not). Prices are subject to change without notice.
Proofs
All proofs are presented to the client approximately one week after the session date in an online proofing gallery at pulsephotography.com. Online galleries provide a great way for distant family and friends to view and order prints. They also may be viewed from the comfort of your own home. If you do not have internet access, I will be glad to meet with you in person to view your proofs.
I will assign each client with a special password to easily sign in to their proofs, privately. Orders cannot be processed until payment is received in full. Clients may use a credit card in the online proofing gallery or over the phone by calling me. Personal checks may be used payable to Pulse Photography.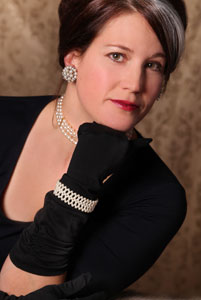 Prints
When choosing prints and print sizes be sure to answer a few questions first:
What family or friends should I buy for? Are the holidays approaching? Can I use a print for a special gift?
What colors do I have in my home? Would I like the print in color, black and white (more contemporary), or sepia tone (more natural, warm, timeless feel)?
What is the décor in my rooms/hallways? Can I display a unique trio of prints? What do I want to see every day?
Can I bring my child or family to work with me? Think about prints for a wall at work or on a desk?
Do I want to jump away from the traditional 8x10 and try an 8x8? Can I do a panoramic type print size such as a 10x30?